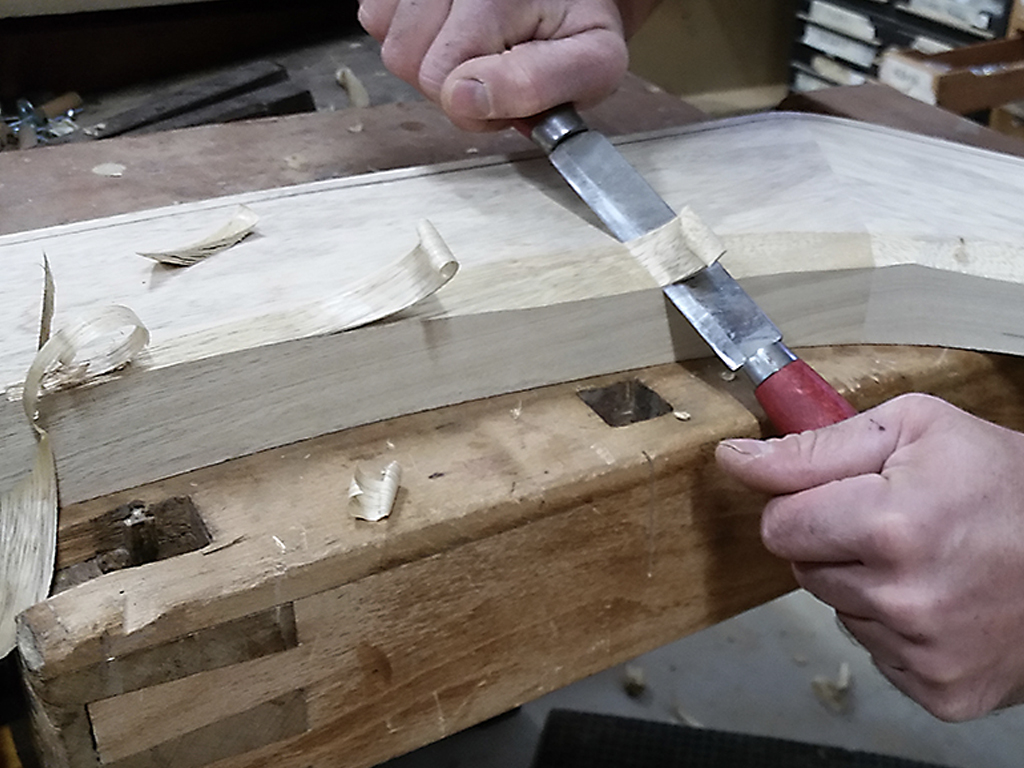 The Jewish Artist Center is home to Bass Furniture Ltd., makers of quality handcrafted Synagogue Furniture, as well as the Gabriel Bass Art Studio. We have been in operation for since the year 2000, and located in Katrin, Golan Heights Israel since 2020. The 500 square meter Art Center is full of tools and hardware. We have collected the most sophisticated state of the art equipment to every hand tool imaginable, from around the globe. Our learning facilities and teachers are unsurpassed in knowledge and experience in woodworking, carving, glass blowing, sculpting, and more.
Successful art is the expression of our collective experiences, inclinations, and ability to innovate. A well-made craft is the product of learning, experience and technical mastery. Deeply exploring and experimenting with this convergence of art and craft for decades, Master Artisan Gabriel Bass has created a distinctive style of furniture and Jewish art that is completely unique, elegant, and contemporary, while remaining deeply rooted in tradition. Each unique piece demonstrates the finest combination of technical mastery and exquisite design, reflecting the refined techniques and design ideas which he brought from the international contemporary crafts movement to Israel.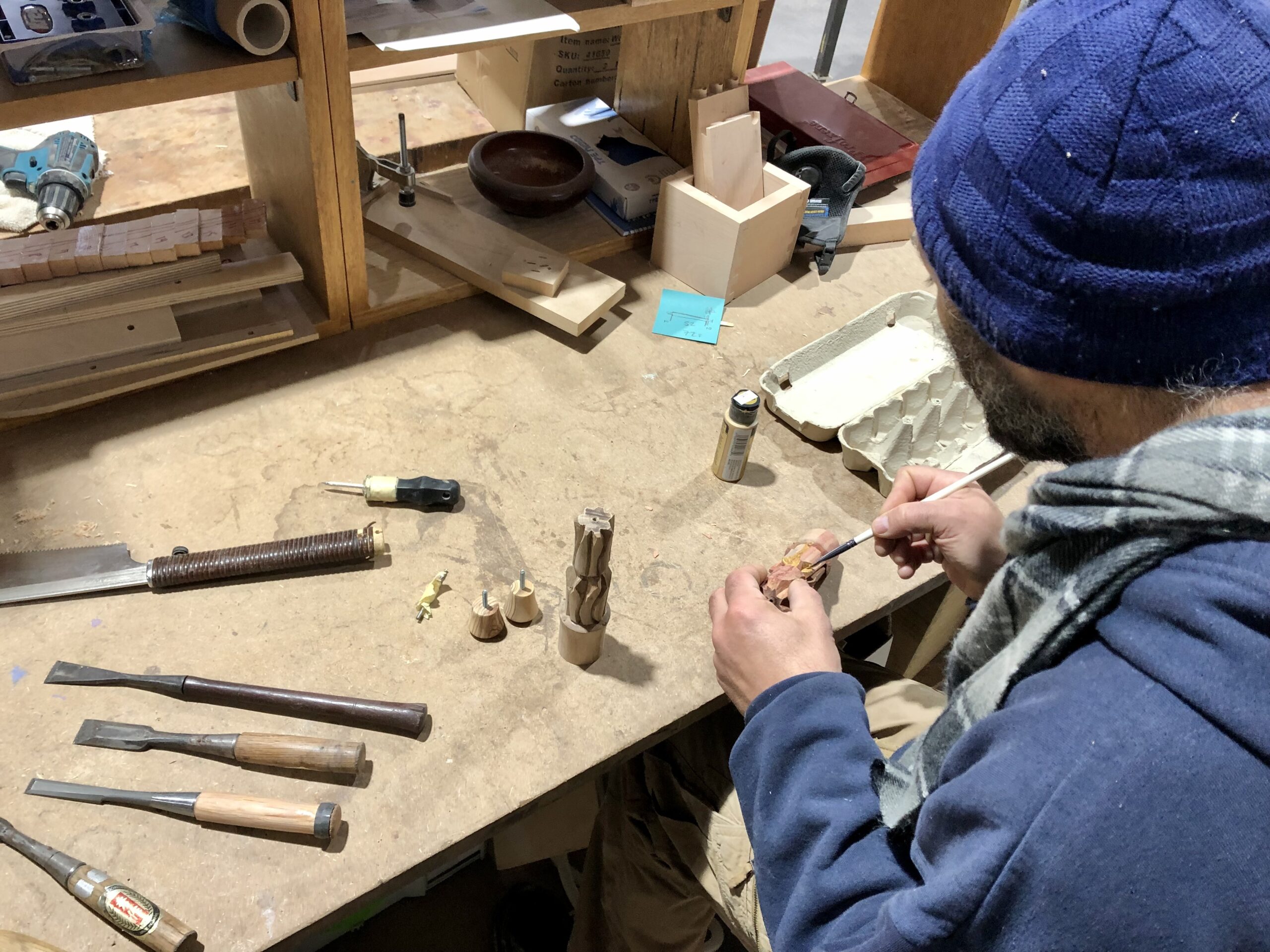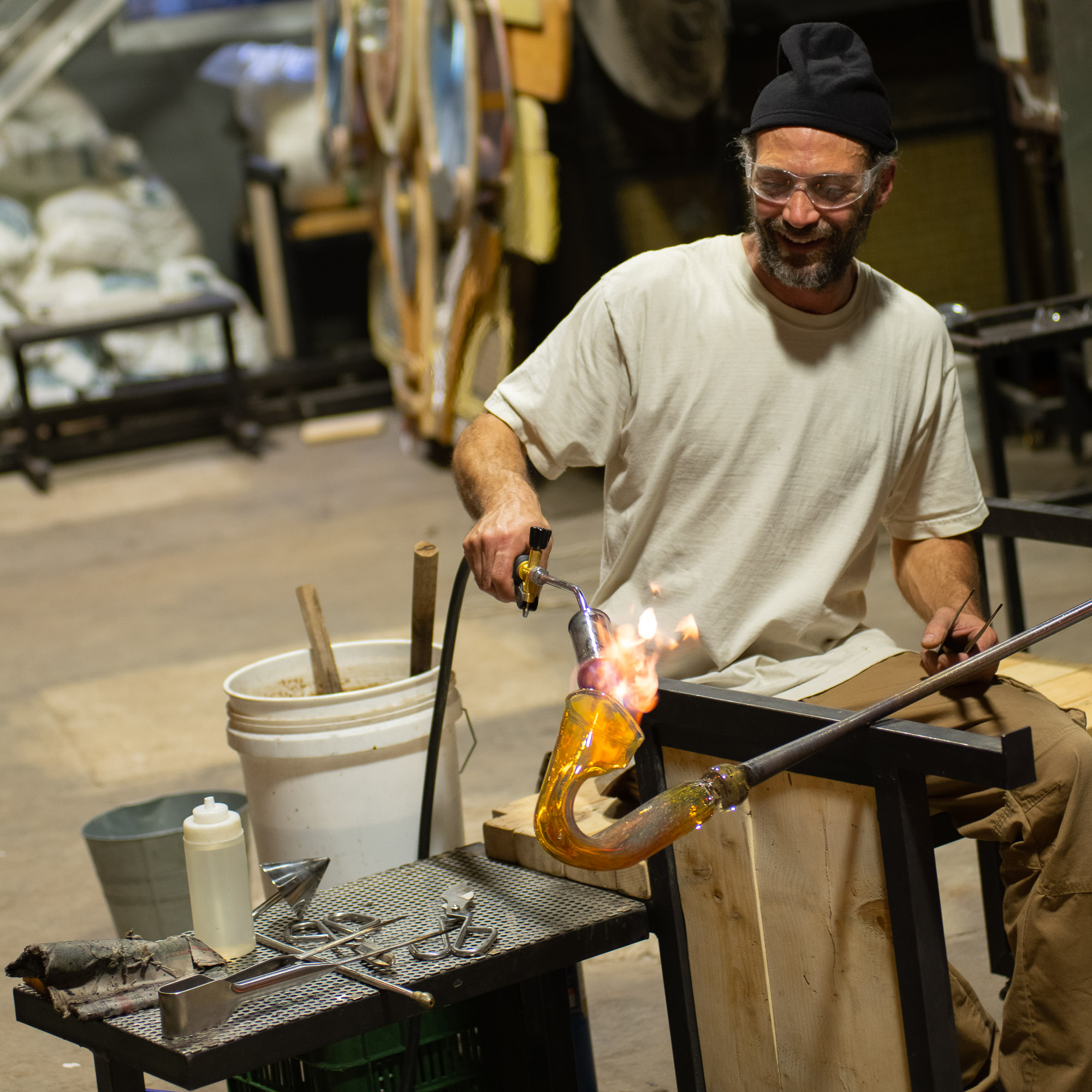 Gabriel runs many of the Art Center classes himself with assistance from his talented staff. Originally from Seattle, Gabriel was trained in totem pole carving on the Musqueam reserve in Canada by master carver Richard Campbell, and continues to employ many of these same techniques and tools. He went on to work under carpenter Gavriel Bar-Lev in Vancouver, Canada, while simultaneously building his own business as a furniture maker and Judaica artist. In his first years he displayed his work at some of the most prestigious art exhibits in North America. In 2002 he made aliyah to Israel and studied glass work and design at the Bezalel Academy for Art in Jerusalem. He continues to design and put the artistic touches on all work produced by Bass Furniture, while giving tours of the studio, teaching furniture making, carving, glass blowing, and sculpture. Yehuda (Richard) Goldberg  has been working in wood as long as he can remember. Proficient in many woodworking techniques, he has earned his title as Studio Manager.  He recently closed his studio in Wisconsin to move to Israel and join the Bass Furniture team. Aharon Allen has been with us since the business moved to Katzrin in 2019. He is a brilliant woodworker, student, and teacher. Originally from Sefat. Zo (Zohar) Kantor is the newest member of our team. She is an incredible help both in the studio and in the office. She has a variety of life experiences working with her hands and with business. Yaron Meyer is our lead glass blowing partner. He assists Gabriel in his hot shop work in Zichron Yaakov. Currently studying for his Masters Degree in Glass Blowing at the National Royal Academy in London, UK. Big thank you to Gabriella Bass for all your hard work in the office and dealing with the administrative work.